An ambition for quality
The estate has grown year after year, so as not to leave uncultivated land fallow, to reach a certain size with the associated quality facilities. Today, we have no desire to go further, but to go higher with these 160ha that we are converting to organic cultivation.
Our 3 terroirs
Three large areas make up the estate around the river Orb, within a perimeter of only two kilometres.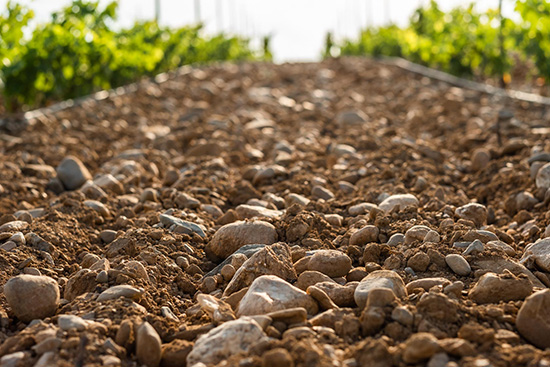 The former bed of the Orb river made of rolled pebbles for the richness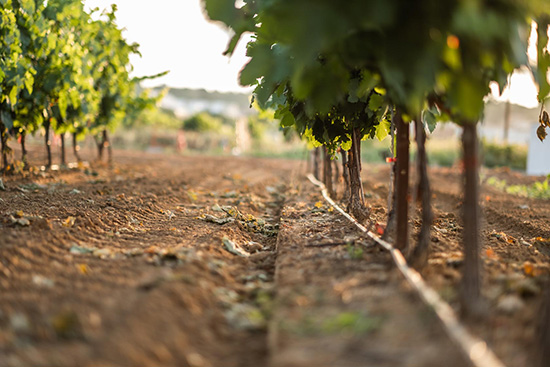 The ancient banks of the Orb river with clay and silt for freshness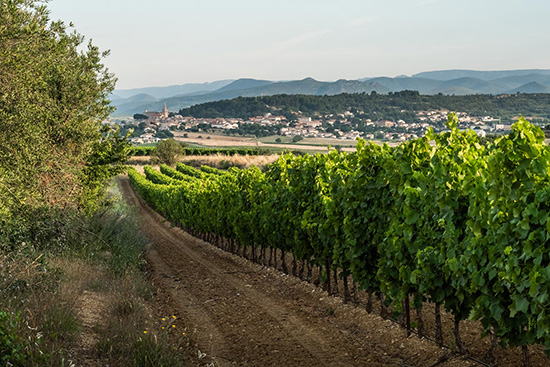 The clay-limestone terraces on the heights of Thézan-lès-Béziers for the maturity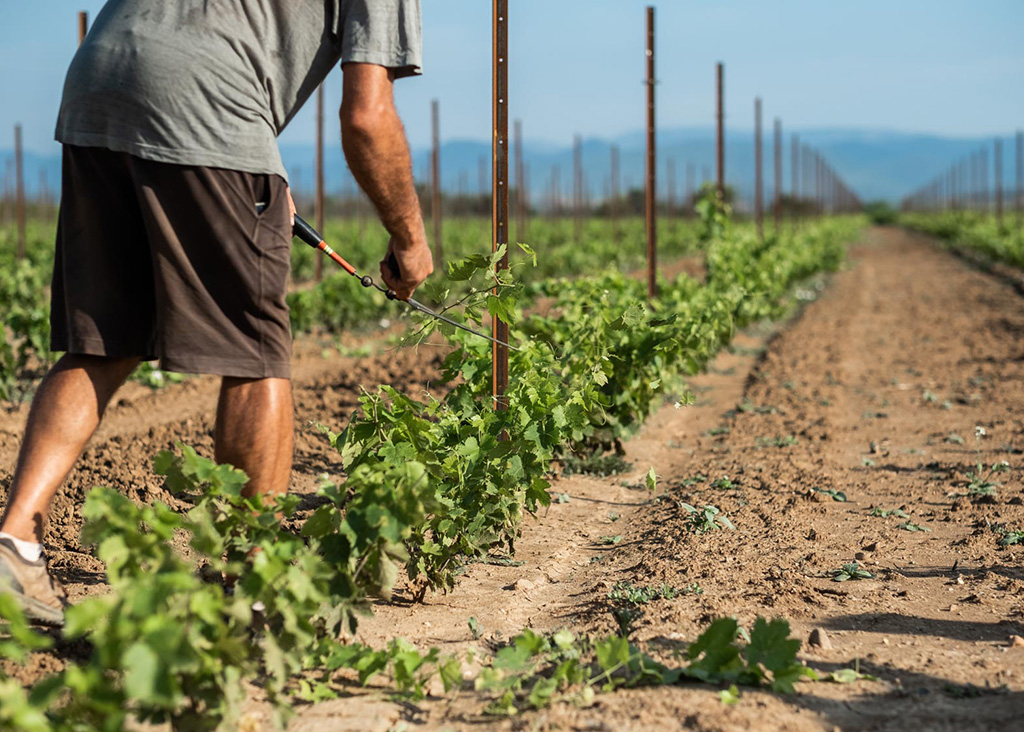 A sustainable dynamic
We have composed a dozen blocks on these three terroirs; we have structured them, leveled them, prepared them, planted or replanted them, protected them.
Today we plough our soils; we plant grape varieties adapted to climate change, resistant to diseases; we "confuse" the whole vineyard (alternative organic process to limit the presence of pests). And above all, we are curious and ready to listen to do even better tomorrow.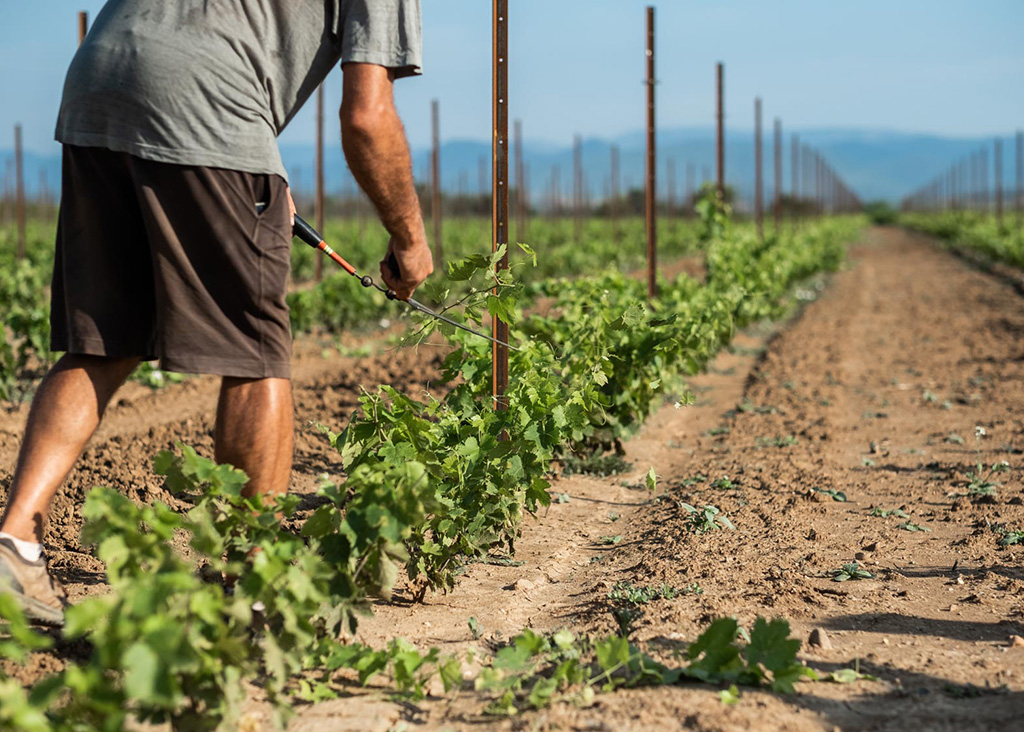 A team approach
« The most important thing in a domain is the men and women who make the quality of each grain. And here we are proud of our grapes and our team.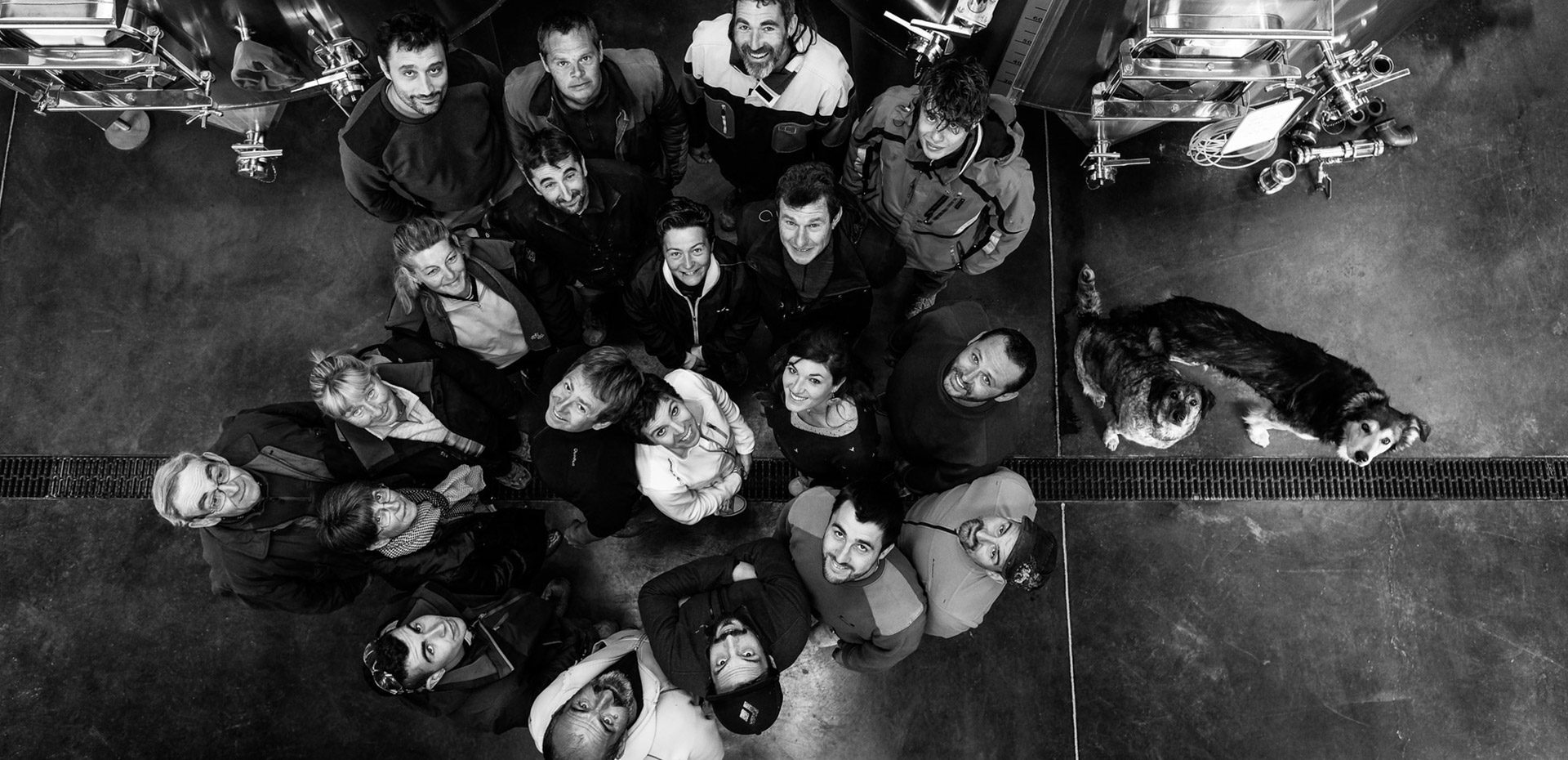 The first concern is obviously for the vine. If you saw this organisation at the workshop in the morning! At 5.30 am, it lights up. It's my father. At the age of 75, he goes to sharpen the pruning shears. He has always loved tools and machinery. Nothing will make him change his ways, not even age!
Before 8am, the "organised" arrive: Agustin, Cindy… they prepare the material, take out the machines. At 8am it's the briefing, the workshop is a hive of activity, everyone knows exactly what they have to do, the 12 are divided into teams, 3 in maintenance, welding and mechanics, 2 in ploughing the floors, 7 in wood cutting – I'm one of them. Each of them will cover 300 km in the vineyard each year, what a health!
1000 m2 in which the 13 imposing tractors and 42 pickaxes are neatly arranged. At noon, a noisy and warm return to the kitchen, before redeploying as a single swarm. End of the day, everyone cleans, replaces and reloads their equipment, informs and asks questions. Without hierarchy and with benevolence. And I'm calmly preparing for tomorrow.
In the cellar, the office and the winery, the mood is the same. An active and benevolent hive. »